International toy superstar Mattel has recently made headlines with its new dolls designed to reflect the 21st century's blurring binaries. Forget the classic Barbie body and blonde flowing locks, because the Creatable World dolls have been made so that kids can learn the art of gender fluidity.
With the transgender community becoming more prominent than ever, hopefully these could be a good method of teaching children that they can be whoever they want to be.
But this isn't the first time that Mattel has experimented with accessible toys. The Barbie fashionista range began in 2017, exhibiting a wide variety of skin tones, body shapes and dress styles.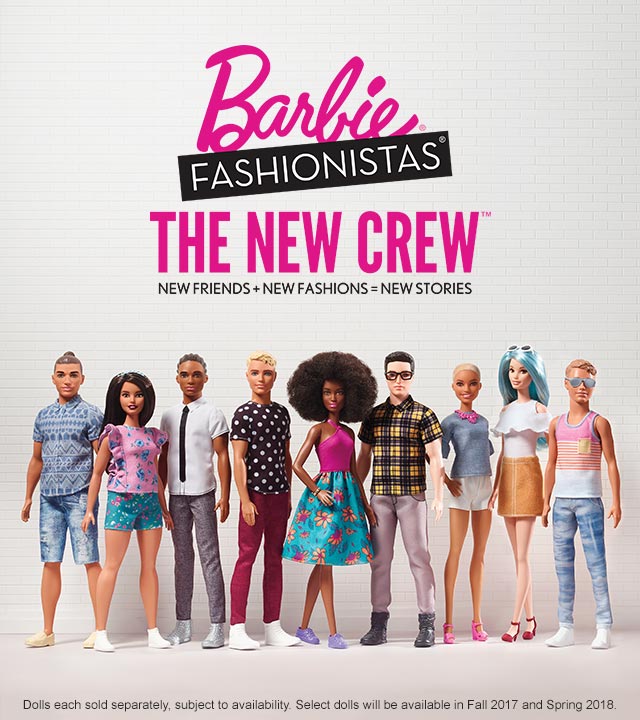 As someone who grew up with the 'Basic Barbie' this was eye opening. I'd grown up playing with dolls that made me feel inadequate. Barbie was thin, I wasn't. Barbie was blonde, I wasn't. Barbie could walk in heels like a pro, and I still can't do that. Finally, kids of all genders, ages, skin tones, shapes and sizes could find a doll that they might relate to.
There's a very slippery slope that a lot of companies can fall into when trying to incorporate transgender representation. As someone who identifies as non-binary and genderfluid I cannot comprehend how many times I've heard the words "If you're non-binary why are you wearing a dress?" or "Why don't you have short hair?". This is something that I believe the Creatable World collection has done particularly well.
Instead of branding a short-haired doll as non-binary, the sets provide options to change the hairstyles and clothing depending on what the player wants.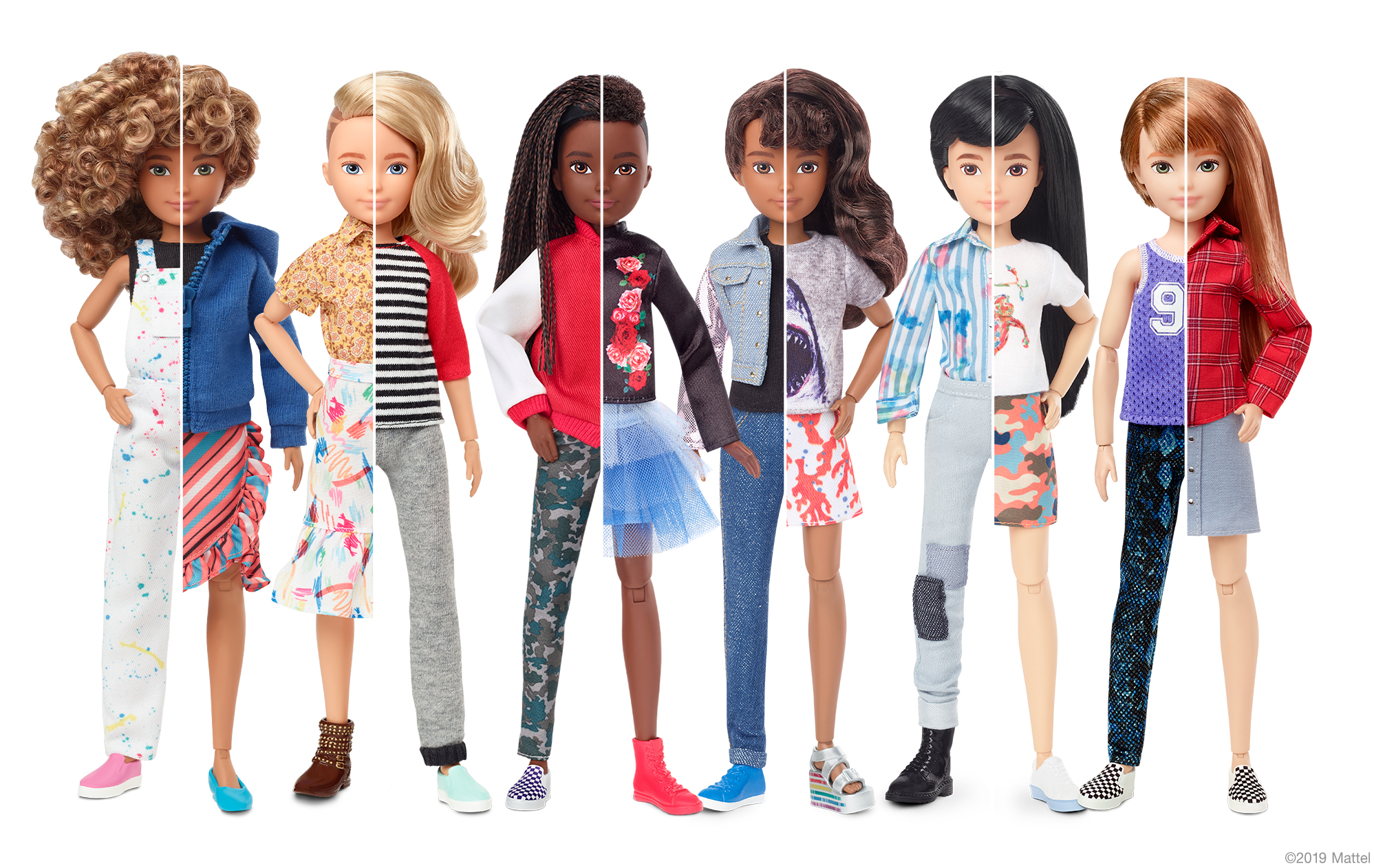 One of the most misunderstood factors of living as transgender is that you do not have to look exactly like the gender you identify as. A person may identify as a different gender from birth, but that doesn't mean they need to have surgery or wear certain clothes to 'pass' as that gender.
Similarly, this set allows kids to let their doll wear whatever they want to, without being confined to the Barbie/Ken binary. Toys like this are the future. They allow young people to explore topics such as gender, race and body positivity early on in life.
So what comes next?
I for one would like to see Mattel continue to innovate childrens toys to be more representative. Only time will tell!